They devoted themselves to the apostles' teaching and to fellowship, to the breaking of bread and to prayer
Journey Contrast is a Young Adults Ministry in Central Oregon, designed for people between the ages of 18 & 29. In a culture where young adults are continually being pressed to fit into a specific mold, we believe that God has called us to be Strikingly Different in action, in generosity, in experience and in love.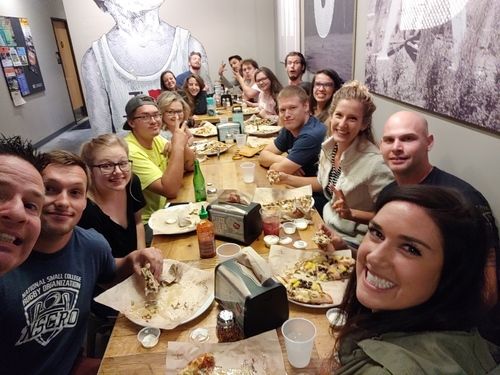 Monday Nights // 7PM // Journey Church
Journey Contrast meets every Monday night at 7pm at Journey Church. We model our weekly format after Acts 2:42, which gives 4 priorities to a healthy family of Jesus-followers: Teaching, Fun, Food and Prayer. Because of those 4 things, every week is a little unique as we balance those 4 priorities in our lives together. You may find us in a serious moment together, as we grow in our faith, or you could find us having a coffee and game night. But regardless of what we're doing, you'll always find us together.