JOURNEY CHURCH IS now LIVE!
JOURNEY IS MEETING ONLINE ONLY
BEND ONLINE SERVICE TIMES
SUNDAY: 10AM + 5PM
REDMOND ONLINE SERVICE TIMES
SUNDAY: 10AM + 5PM
SUNDAYS CENTRAL OREGON ON TV
ABC/KOHD: 10AM
CABLE COTV: 10AM + 7PM
Transform the world – starting in Central Oregon on a journey through faith, hope, & love in Jesus.
COLOSSIANS
Jesus changes everything. In the book of Colossians, we find that Jesus is supreme overall. As we journey through this profound book we'll discover a changed life in Christ!
Want to stay in the loop with all the Journey happenings? Sign up for Journey eScoop for weekly updates to your inbox!
Your kids are very important to us and we want them to love coming to church. That's why we've created church just for them! They'll learn the truth about who God is and who they are through engaging, age-specific activities, Bible stories, and small groups.
Growth Track is now happening at Journey and we are so excited to share it with you! Growth Track will be a way to help you discover your purpose and live the life God created for you. After four weeks, we believe God will reveal his plan for your life.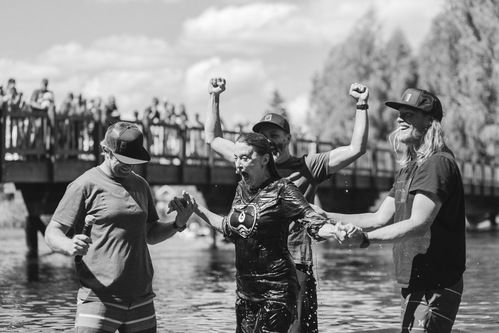 We believe baptism is an important step in the Christian faith. Once you have received Jesus as your Savior, then baptism is a natural next step. Although baptism does not save you, it is an outward expression of what has taken place on the inside. If you want to be baptized, please click the link below to share some information.
At Journey we love to be together. We truly believe we are BETTER TOGETHER! Although they look a little different these days, we still have all sorts of events from activities, studies and groups. We have lots of events for men, women, youth, kids and the whole family! Find more info on our events page!
A lot has changed during this season of COVID. One thing hasn't changed; our need for Journey Superheroes! We have new Journey Superhero opportunities!
You are are making a difference by using your unique God-given gifts as when you volunteer on Journey Superhero Teams. At Journey all Superheroes start with Growth Track.

Click below to learn more!
We would be honored to be praying for you in whatever season you are in. We are committed as a staff and as a Journey family to gathering together and covering all the prayer requests we receive each week. Let us know how we can be praying for you.

We also love to hear and celebrate answered prayer! If you have a praise we can join you in, please let us know!